Sunday, January 02, 2000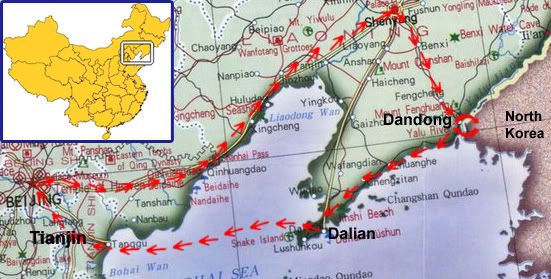 North Korea border jump not to scale.
Our first really big adventure in China!
Dandong
- whether you're here just to admire North Korea across the river or get your feet(and pants, and shirt) wet by crossing the North Korean border as I did, this charming little Northeastern town is sure to please.
Dalian
, a sparkling seaside city featuring aquariums, beaches, and a kitschy Russian shopping street
Tianjin
, home of Goubuli buns, some old European port architecture, and amazingly wide intersections